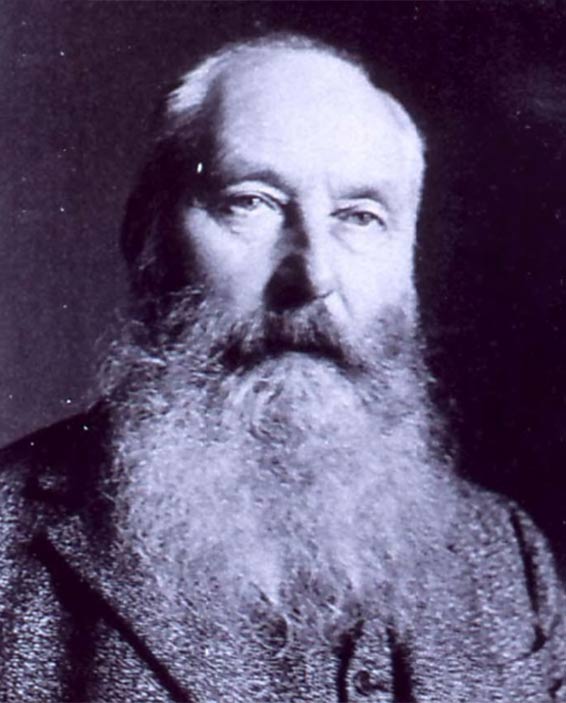 Joseph Guy Marie Ropartz
(1870-1909) Ropartz was born in Guingamp, Côtes-d'Armor, Brittany. As a child, he played bugle, horn, and double bass in a local orchestra, but his father desired him to prepare himself for life in a more secure profession. Therefore, he was given a Jesuit education, then studied law and literature, obtaining a degree from Rennes in 1885. Having thus satisfied his father's wishes that he prepare himself for profession, Ropartz then enrolled at the Paris Conservatoire. His early training in composition was with Theodore Dubois, then with Jules Massenet, where became a close friend of the young Georges Enesco. He also wrote poetry at the time. In 1886, Ropartz heard the composition
Le chant de la cloche
by Vincent d'Indy, a leading disciple of the Belgian-born composer César Franck. Highly impressed, Ropartz left the Conservatoire to study with Franck. He adopted elements of Franck's individual use of chromatic harmony and, even more important to Ropartz' music, Franck's use of cyclic forms. The influence of d'Indy and Franck is evident in his first orchestral work,
La Cloche des morts
. His next few works then began to show the literary, pictorial, and folk influence of Brittany, the northwest French region that was his native province, and were well received.
In 1894, he accepted an invitation to become the director of the Nancy Conservatory. Henceforth, he made his career outside Paris, the musical center of the country. Because of this, he remained less well known and continued composing in his habitual style, outside the mainstream of the historical development of twentieth century styles. At the time, he was the youngest conservatory director in France, but his directorship of the Nancy Conservatory was a brilliant success. It became one of the leading regional music training institutions in the country. Conducting and presenting serious and penetrating readings were among his talents. After 25 years in Nancy, he accepted an invitation in 1919 to take a similar job in Strasbourg, in addition to taking the helm of the local symphony. Strasbourg, the capital of Alsace-Lorraine, had just been recovered from Germany, which had occupied it from the Franco-Prussian War in 1871 to the end of the First World War. Ropartz' task was to promote French music there, to bring the region and the conservatory back into French musical life. Again, he was highly successful. In 1929, at the age of 65, he retired from his positions and returned to his native Brittany.
He lived to be 91 and wrote about 200 works during this long life. His last large-scale work was his
String Quartet
, composed in 1951. He wrote five symphonies, other orchestral music, chamber music, choral music, stage music, and an opera,
Le Pays
, premiered in Nancy in 1912 and later heard in Paris. Late in life he changed his surname to "Guy-Ropartz." His music was always well regarded for its logic, clarity, and lack of excessive material. Ropartz enjoyed a lifespan that cut across an enormous territory of French music; when he was born, Jacques Offenbach had just premiered La belle Hélène and the year he died, Henri Dutilleux rolled out his second symphony. Ropartz also achieved an astounding rite of passage in his own work, starting out deep inside the Franck school, but also embracing impressionist language and ultimately emerging the as the chief tone poet of his native region, Brittany; late in life Guy Ropartz flirted with neo-classicism.
Answers
Le Pays
(1912) Drama en música en tres actos y cuatro cuadros.
Escena
segunda del acto segundo.