Registrado: 05 Oct 2005 20:42
Mensajes: 2716
Johann Baptist Henneberg (1768-1822). He was born in Vienna. He succeeded his father as organist at the Schottenstift in Vienna, and by 1790 had joined Schikaneder's company at the Freihaus-Theater (later the Theater an der Wien) as Kapellmeister and composer. He supervised rehearsals of Die Zauberflöte during Mozart's absence in Prague and conducted the opera from the third performance. From 1797 he had an able co-director in Seyfried. Apart from his own works, he arranged the piano scores of the Süssmayr-Schikaneder Der Spiegel von Arkadien (1794), the Winter and Mederitsch-Schikaneder Babylons Pyramiden (1797) and the Winter-Schikaneder Das Labyrinth (1798). In 1804, owing to his wife's illness, he left Vienna and settled near the Hungarian border; he became organist to the Esterházys at Eisenstadt and in 1811 succeeded Hummel as Kapellmeister. Following his wife's death in 1814 he returned to Vienna and became choirmaster at the Kirche Am Hof and, from August 1818, court organist. His most successful score was his setting of Schikaneder's Die Waldmänner, a comic opera given nearly a hundred times in the Freihaus-Theater auf der Wieden after its première in October 1793. For the Theater an der Wien he wrote no new operas and resigned as Kapellmeister in 1802. He had the reputation of being a fine organist and a good, careful conducto. His death was brought about by a neglected thigh wound incurred while checking a repair to the court organ. Apart from his several stage works (chiefly Singspiele) he also wrote sacred and secular vocal compositions (a set of Notturni was published in 1802), dance music, other orchestral pieces and wind music.




Franz Xaver Gerl (1764-1827) Bass and compose, he was born in Andorf, Upper Austria. r. The son of a village schoolmaster and organist, Gerl by 1777 was an alto chorister at Salzburg, where he must have been a pupil of Leopold Mozart. He was at the Salzburg Gymnasium from 1778 until 1782 and he then went on to study logic and physics at the university. In the autumn of 1785 he went to Erlangen as a bass, joining the theatrical company of Ludwig Schmidt, who had been at Salzburg earlier that year. In the autumn of 1786 he joined G.F.W. Grossmann´s company, performing in the Rhineland, and specialized in 'comic roles in comedies and Singspiele'. By 1787 he was a member of Schikaneder´s company at Regensburg, making his début in Sarti's Wenn zwei sich streiten (Fra i due litiganti) and appearing as Osmin in Die Entführung. From the summer of 1789 Gerl was a member of Schikaneder´s company at the Freihaus-Theater auf der Wieden, Vienna. In 1789 he married the soprano Barbara Reisinger. His name first appears as one of the composers of Der dumme Gärtner aus dem Gebirge , Schikaneder´s first new production at his new theatre, in 1789; it is unlikely that this was Gerl´s first theatre score, since Schikaneder would hardly have entrusted such an important task to someone without experience. Der dumme Gärtner proved so successful that it had no fewer than five sequels; Gerl certainly performed in two of these, though it is uncertain whether he and Schack wrote the scores for all of them. Between 1789 and 1793 Gerl wrote music for several more plays and Singspiele, and even after he left the company one or two further scores by him were heard there.

Gerl played a wide variety of parts in plays and operas (including Don Giovanni and Figaro in German) during his Vienna years, though he is most often associated with the role of Sarastro in Die Zauberflöte, which he created on September 1791 and continued to sing at least until November 1792 (the 83rd performance, announced by Schikaneder as the 100th). The Gerls appear to have left the Freihaus-Theater in 1793; they were at Brünn (Brno) from 1794 until 1801, and from the beginning of 1802 Gerl was a member (with good salary and reasonable pension arrangements) of the Mannheim Nationaltheater. Apart from operatic roles he also appeared frequently in plays (including at least five Schiller parts). After his wife´s death in 1806 he continued to appear at the Mannheim theatre until his retirement in 1826; on 12 April that year he remarried. His second wife was Magdalena Dengler (née Reisinger - his first wife´s elder sister), the widow of Georg Dengler, director of the Mainz theatre.

Although the paucity of the surviving material and the difficulty of identifying Gerl´s contribution to joint scores make it impossible to evaluate him as a composer, the works he wrote were popular in their day. His career as a singer is better documented. When Schröder, the greatest actor-manager of his age, went to Vienna in 1791 he was told not to miss hearing Schack and Gerl at Schikaneder´s theatre. At the end of May he heard Wranitzky´s Oberon, in which both were singing. Schröder thought Gerl´s singing of the Oracle 'very good'; and Mozart´s high regard for his qualities is evident in the aria 'Per questa bella mano' (k612), written for Gerl in March 1791, and above all in Sarastro´s music. It was on the song 'Ein Weib ist das herrlichste Ding' from the first Anton sequel (music by Schack and/or Gerl) that Mozart wrote the piano variations k613. Mozart´s friendly relationship with Gerl is attested by the fact that Gerl was one of the three singers who is said, on the last afternoon of Mozart´s life, to have joined the dying composer in an impromptu sing-through of the Requiem (the others were Schack and Mozart´s brother-in-law Franz Hofer).




Benedikt (Emanuel) Schack [Cziak, Schak, Žák, Ziak] (1758-1826). Austrian tenor, composer and flautist of Bohemian origin, he was born in Mirotice. He acquired a basic musical and general education from his father, a school teacher, and later studied at Staré Sedlo, Svatá Hora and (from 1773) Prague, where he was a chorister at the cathedral. From 1775 he studied medicine, philosophy and singing (with Karl Frieberth) in Vienna; while a student he wrote some Singspiele and oratorios. In 1780 he was appointed Kapellmeister to Prince Heinrich von Schönaich-Carolath in Silesia. After two years of irregular employment, mostly in Bohemia, he joined Schikaneder's travelling theatre company in 1786. The company toured extensively in southern Germany and Austria before settling in Vienna in 1789, where Schack became the principal tenor at the Freihaus-Theater auf der Wieden (1789). His fame as a composer was based on the series of Schikaneder's seven 'Anton' Singspiele, mostly written in collaboration with F.X. Gerl. He was a close friend of Mozart, who composed (or assisted with) certain numbers for Schack's theatrical scores (notably the duet 'Nun liebes Weibchen' k625/592a for Der Stein der Weisen). Mozart also wrote piano variations (k613) on Schack's air 'Ein Weib ist das herrlichste Ding auf der Welt' from Die verdeckten Sachen. Schack performed a wide variety of roles: the part of Tamino was written for him (it is to be presumed that he also played Tamino's flute solos), and he was the first German-language Don Gonsalvo (Don Ottavio) and Count Almaviva (Vienna, 1792); he also took the soprano part in an impromptu sing-through of the unfinished Requiem at the composer's bedside on the eve of Mozart's death. His wife Elisabeth (née Weinhold) sang the part of the Third Lady in the première of Die Zauberflöte.

In 1793 Schack moved to Graz and in 1796 to Munich, where he was a member of the Hoftheater until about 1813, when he lost his voice and was pensioned. His daughter Antonie (1784-1851) was also a member of the Munich company (1800-06). During his last years he wrote mostly sacred music, including a mass. He died before receiving Constanze Nissen's letter (February 1826) asking for help with her husband's biography of Mozart; the letter gives an eloquent if politely exaggerated testimony to the friendship of Schack and Mozart: 'I could think of absolutely no one who knew him better or to whom he was more devoted than you … Of great and general interest will be what you can instance of Mozart's few compositions in your operas'. F.L. Schröder commented (May 1791) on Schack as a singer in Wranitzky's Oberon: 'Hüon, Schack, a good [braver] tenor, but with an Austrian accent and suburban declamation'. Leopold Mozart was more appreciative in a letter to his daughter (May 1786): 'He sings excellently, has a beautiful voice, easy and flexible throat, and beautiful method … This man sings really very beautifully'.




Emanuel (Johann Joseph [Baptist]) Schikaneder (1751-1812). Dramatist, theatre director, actor, singer and composer, he was born in Straubing, Lower Bavaria. Educated at the Jesuit Gymnasium at Regensburg, where he was a cathedral chorister, Schikaneder may briefly have been a town musician before he became an actor with F.J. Moser's troupe in 1773 or 1774. In 1774 he danced in a court ballet at Innsbruck, where his Singspiel Die Lyranten (of which he wrote both words and music) was performed in 1775 or 1776. The Innsbruck company, then under Andreas Schopf and Theresia Schimann, moved in 1776 to Augsburg, where in 1777 he married Maria Magdalena (known as Eleonore) Arth an actress in the company. In 1777-8 they were in Nuremberg with Moser's company, and in December 1777 Schikaneder made a famous guest appearance as Hamlet at the Munich court theatre, where he was obliged to repeat the final scene as an encore. From January 1778 he was director of the troupe, appearing at Ulm, Stuttgart, Augsburg, Nuremberg, Rothenburg and elsewhere. In 1780 they went to Laibach (now Ljubljana), Klagenfurt and Linz before beginning a lengthy season at Salzburg in September, during which Schikaneder became friendly with the Mozarts. Further travels through Austria included summer seasons at Graz in 1781 and 1782, the winter of 1782-3 in Pressburg (now Bratislava), and a guest appearance in summer 1783 at the Kärntnertortheater, Vienna.

After further visits to Pest and Pressburg, where Joseph II saw him perform in October 1784, Schikaneder was invited to play in Vienna. He and Hubert Kumpf began a three-month season of operas and Singspiele at the Kärntnertor in November. Thereafter, Schikaneder was a member of the Nationaltheater, performing in plays and operas, from 1785 until 1786. During this time his own troupe was run by his wife and Johann Friedel, touring in southern Austria until it moved into the Freihaus-Theater auf der Wieden, Vienna, in November 1788. Schikaneder himself, in February 1786, had been granted an imperial licence for the building of a suburban theatre but did not make use of it for 15 years, forming instead a new company specializing in Singspiele and operas, which he took to Salzburg, Augsburg and Memmingen. In February 1787 he took over the Prince of Thurn and Taxis's court theatre at Regensburg. When Johann Friedel died at the end of March 1789, Schikaneder and his wife took over the Freihaus-Theater, bringing from Regensburg the singer-composers Schack and Gerl. Schikaneder's reign at the Freihaus began on July 1789 with the first performance of his 'Anton' opera Der dumme Gärtner, and from this time dates the beginning of his steady series of plays, opera and Singspiel librettos which were the backbone of the repertory of his theatre (but which were also performed in other theatres, sometimes with new musical scores).

Schikaneder's years of travel had seen the production of more straight plays than operas; in Vienna he placed the emphasis firmly on opera, and commissioned settings of his own texts from Mozart (Die Zauberflöte), Süssmayr (Der Spiegel von Arkadien), Wölfl (Der Höllenberg), Mederitsch and Winter (one act each of Babylons Pyramiden; Winter also set Das Labyrinth, a sequel to Die Zauberflöte). He also received scores from his theatre Kapellmeister, Henneberg (Die Waldmänner), Haibel (Der Tiroler Wastel) and Seyfried (Der Löwenbrunn and Der Wundermann am Rheinfall). As the 1790s advanced, Schikaneder began to suffer from increasing financial difficulties as he strove to surpass the achievements of his rivals and of his own greatest successes. Some of Schikaneder's comedies (the 'Anton' plays, Der Tiroler Wastel, Das abgebrannte Haus, Der Fleischhauer von Ödenburg, Die Fiaker in Wien) continued to be much performed for many years and strongly influenced the later development of the Viennese Lokalstück. Early in his career Schikaneder composed two, and perhaps several more, theatre scores: it has long been known that the music as well as the text of Die Lyranten was his work; and for the production of his Singspiel Das Urianische Schloss (1786, Salzburg) at the Theater in der Leopoldstadt in November 1787, a score by him is specifically mentioned by Wenzel Müller in his diary.

Operas

Der wohltätige Derwisch, oder Die Schellenkappe, singspiel en tres actos (1793). Del acto segundo, Die Männer zu fesseln, del acto tercero, Ihr Undankbaren lebet wohl.



_________________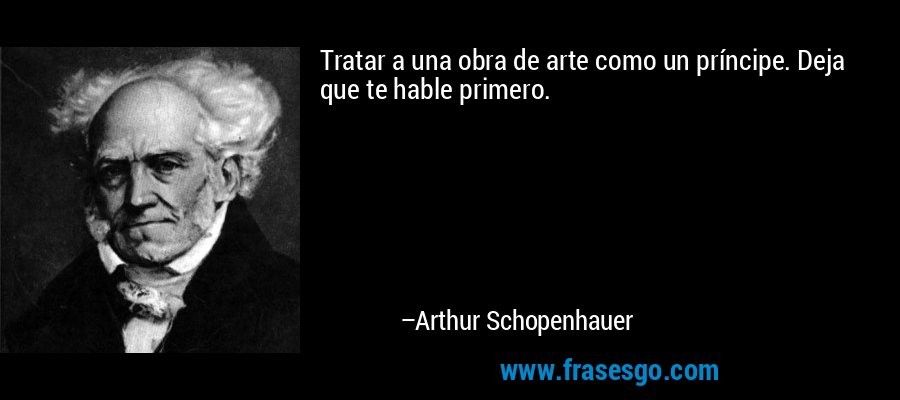 Última edición por Zelenka el 25 May 2014 13:02, editado 1 vez en total