Registrado: 05 Oct 2005 20:42
Mensajes: 2682
Stanisław Moniuszko (1819-1872 ) He was born in Ubiel to a Polish noble family of landowners on eastern fringe of Vilna Governorate of the Russian Empire, he displayed an early ability in music, and began private piano lessons with August Freyer in 1827. In 1837, once his talent and interest justified it, Moniuszko began to formally study composition in Berlin with Karl Friedrich Rungenhagen, the director of the "Singakademie" Music Society, who also instructed him in choral conducting. At the same time Moniuszko studied major works of the classical repertoire as well as the process involved in staging music. While in Berlin, he had an unexpected early success when he set three songs to the words of the Polish national poet, Adam Mickiewicz. Several of his songs composed during this period were published by Bote & Bock and were favorably received by the music critics.

After three years in Berlin, he returned to Poland in 1840 to marry Aleksandra Müller. He obtained a post as an organist in Vilnius and also worked as a private piano tutor. He often had to face financial difficulties, especially as his happy married life was blessed with an ever growing family. The Moniuszkos had ten children and together with the nurses and servants there came a time when 18 people sat down at their table every day. He contributed greatly to music in the local area, staging performances of large choral works such as Mozart's requiem, and excerpts from Haydn's The Creation and Mendelssohn's St. Paul. There were also orchestral performances of works by Spontini, Mendelssohn and Beethoven.

During that time he became acquainted with the novelist Jozef Ignacy Kraszewski and playwright-satirist Aleksander Fredro, who stimulated his interest in dramatic music. Around 1840, he began to compose intensively, writing his first operas and several other stage works, as well as sacred music and secular cantatas. At around this time he began work on the collection of songs entitled Śpiewnik domowy (Songbook for Home Use), which would go on to have wide appeal to Polish public. The first volume of this collection was published in 1843 and over the years the collection grew to 12 volumes containing 267 songs with piano accompaniment in total.

During his lifetime Moniuszko traveled numerous times to St. Petersburg where his concerts were very well received. In St. Petersburg Mikhail Glinka and Alexander Dargomyzhsky showed appreciation of Moniuszko's talent; Moniuszko became a close friend of the latter, and dedicated his Bajka (Fairytale) to him. He also knew Mily Balakirev, Modest Mussorgsky and Alexander Serov, and his style was appreciated by Hans von Bülow. Serov, the young Russian critic of the time, referred to Moniuszko's compositions as "brilliant works". He was the mentor of César Cui. Most crucial to Moniuszko's career was, however, his visit to Warsaw in 1848. He met there Jozef Sikorski, the future editor of the most notable Polish music journal "Ruch Muzyczny" (Musical Movement), Oscar Kolberg a well-known folk song collector, and Włodzimierz Wolski, a poet and future librettist of Moniuszko's best known opera Halka.

In 1848 in Vilnius, he staged and conducted the premiere performance of the first, two act version of his opera Halka. It took ten years before the political climate cooled enough to be able to perform such a nationalist-themed opera again. After the triumph of his new four-act version of Halka during the Warsaw premiere in 1858, he toured France, thanks to the help of the pianist Maria Kalergis, where he met Auber and Rossini. After a visit to Berlin, he met Smetana in Prague, who prepared the Prague premiere of Halka, and finally Moniuszko visited Weimar, where he met Liszt. Named after its heroine, Halka, after being shown in two acts in 1848 in Vilnius, was premiered with great success in 1858 in Warsaw in its final four act form. On that evening the composer, shy and limping slightly, thanked the audience, bowing many times to incessant applause. It was soon later staged in Prague, Moscow and St. Petersburg, where it met with great success.

In 1858 he was appointed principal conductor of the Polish Opera in the Grand Theatre in Warsaw. He wasted no time in staging his opera Flis later that year, and during his 15 year tenure he conducted almost solely his own work. In 1862 Moniuszko travelled to Paris again, hoping to have one of his operas staged there, but this didn't happen. On return from France, due to the political climate caused by the January Uprising, which was unfavourable to artistic activity, Moniuszko's composition was affected. In 1864, Moniuszko started lecturing in harmony, counterpoint and composition in the Music Institute in Warsaw, where he also directed a choir. His disciples included, among others, Zygmunt Noskowski and Henryk Jarecki. In 1865, a staging of his Straszny Dwór (The Haunted Manor) enjoyed an enthusiastic reception, and his new opera proved to be a success comparable to that of Halka.

From the success of Halka to other major operatic compositions; Flis (The Raftsman), 1858, Hrabina (The Countess), 1860, Verbum Nobile, 1861, and most importantly Straszny Dwór (The Haunted Manor), 1865. The common trait shared by all these works are librettos which while depicting Polish nobility and gentry, and sometimes the characters of common origins, above all, emphasized Polish customs and traditions, and at the time of national strife, sustained and fostered patriotic feelings.

Wikipedia

Halka, ópera en cuatro actos (1847-8 rev. 1857). Fragmento del acto primero.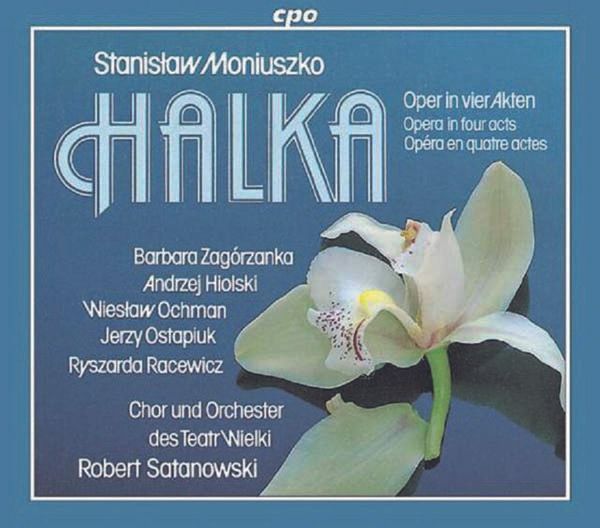 Straszny dwór, ópera en cuatro actos (1861-1864). Fragmento del acto primero.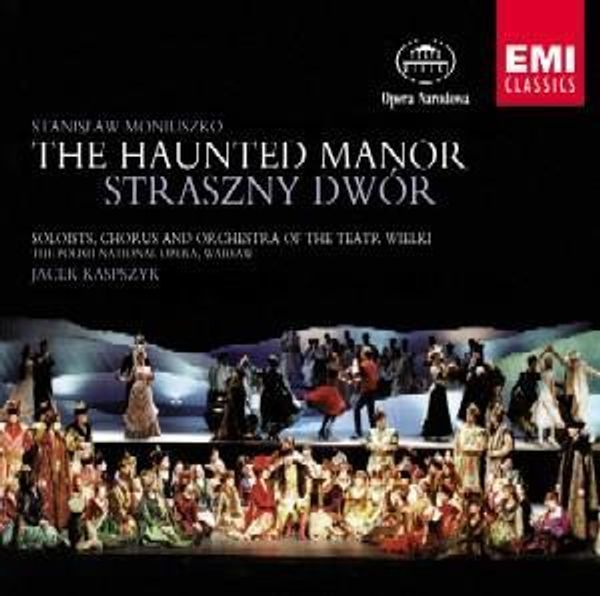 Última edición por Zelenka el 24 May 2014 18:42, editado 3 veces en total