Registrado: 05 Oct 2005 20:42
Mensajes: 2607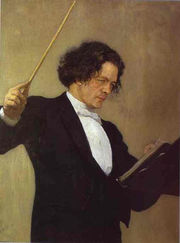 Anton Grigorevich Rubinstein (1829–1894) Rubinstein was the third child born to Jewish parents in Vikhvatinets (now in Transnistria, Republic of Moldova), a village on the Dniestr River, about 150 kilometers northwest of Odessa. Before he was two years old, his paternal grandfather ordered all 60 members of the Rubinstein family to convert from Judaism to Russian Orthodoxy. Rubinstein, brought up as a Christian at least in name, lived in a household where three languages were spoken—Yiddish, Russian and German. Much later, when his musical "Russianness" was called into question by musical nationalist Mily Balakirev and others in The Five, Rubinstein might have been thinking of this part of his childhood, among other things, when he wrote of himself in his notebooks:

Russians call me German, Germans call me Russian, Jews call me a Christian, Christians a Jew. Pianists call me a composer, composers call me a pianist. The classicists think me a futurist, and the futurists call me a reactionary. My conclusion is that I am neither fish nor fowl – a pitiful individual.

Conversion allowed the Rubinsteins to travel freely, something not permitted for Jews in Russia at the time. Rubinstein's father opened a pencil factory in Moscow. His mother, a competent musician, began giving him piano lessons at five. About two years later, he began study with Alexander Villoing and by the age of ten had given his first concerts. In 1840, Villoing took the youth on a successful three-year concert tour throughout Europe and England. In 1844, young Anton, along with his sister Luba and brother Nikolai, both of whom also showed great musical talent, traveled to Berlin for advanced studies. Anton took instruction in composition from Siegfried Dehn until 1846, when his father, who had remained in Russia, died suddenly. After spending two years in near-poverty teaching in Vienna, Anton returned to Russia to join his mother and siblings. Around 1850, Rubinstein's talents drew the attention, then the patronage, of Duchess Elena Pavlovna, sister-in-law of the Tsar. He lived in comfortable quarters at one of her palaces until 1854 and often performed for her and her guests, including the Tsar. During his years there, he composed many works, including the first three piano concertos, nearly fifty songs, and five operas, among them Stenka Razin and Tom the Fool.

In 1854, Rubinstein went on a highly successful European concert tour. Five years later, he and the duchess founded the Russian Musical Society, and, in 1862, the St. Petersburg Conservatory. Rubinstein was its director for the first five years and regularly led concerts sponsored by the Russian Musical Society. His views on a Russian nationalist style in both composition and performance led to conflicts with Balakirev and the Mighty Handful composers. Rubinstein remained busy in composition throughout these years, though he wrote no opera between 1862 and 1869. In the period 1867-1870, he made several successful concert tours of Europe and the United States. He composed what is probably his best-known opera, The Demon, in 1871, its premiere coming four years later. This so-called fantastic opera was a far cry from the 1869 sacred opera, with German texts, Der Thurm zu Babel, and other similar works, possibly written by Rubinstein as if to reinforce his Christian credentials. Until 1887, Rubinstein maintained a fairly active concert schedule, both as pianist and conductor. He took up the directorship of the St. Petersburg Conservatory once again, that year. From 1891 to 1894 he lived in Dresden and briefly taught Josef Hofmann. He returned to Russia in January, 1894, gravely ill with heart disease. Later that year he died in Peterhof, a summer retreat where Rubinstein owned a dacha.

Answers

The Demon, ópera en tres actos (1871). Final.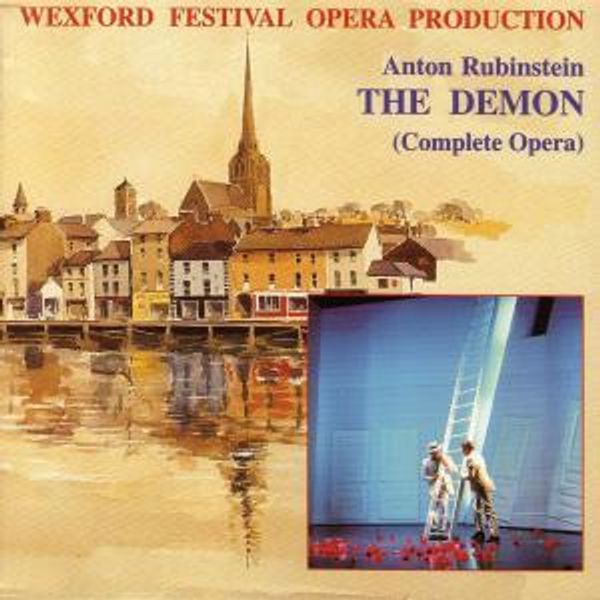 Última edición por Zelenka el 24 May 2014 19:53, editado 2 veces en total